MAX STEINER
By JOHN STANLEY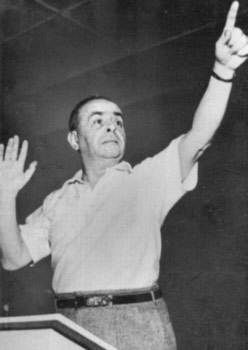 AS TIME GOES BY, Max Steiner's music continues to enhance, for old movie-going generations and for brand new ones, some of the finest films ever produced.
During a Hollywood career that spanned 35 years, he wrote an astonishing number of music scores: An amazing 307 altogether. Many of the images he enhanced with "the Steiner touch" are now legendary: Humphrey Bogart slumped over a whiskey glass in a Moroccan night club, pining over his lost love and ordering pianist Dooley Wilson to play his favorite tune; Clark Gable sweeping Vivien Leigh into his arms against the reddish glow of a burning Atlanta; Errol Flynn leading a cavalry charge at the Battle of Little Big Horn; a submarine rising from the Pacific depths with John Wayne gazing into the periscope; Paul Henreid lighting two cigarettes together, one for lover Bette Davis; Gary Cooper diving into a Flordia lagoon with a Bowie knife clenched between his teeth.
Behind these images, listen to the majestic music that melodically and dramatically ascends and plummets, boils and simmers, soothes and unnerves, heightens and lowers, attacks and retreats. The music of Max Steiner varies from being robust, vigorous and sweeping to dramatic, comedic and romantic. Such music often puts a lump in your throat, sometimes a tear in your eye, and frequently a sense of patriotism in your heart. It is music that is always clutching at the edge of an emotion, becoming an inseparable part of the movie-watching experience.
Three of Steiner's works ("The Informer," 1935; "Now, Voyager!", 1942; and "Since You Went Away," 1944) earned him Academy Awards. Another 23 titles brought him Oscar nominations (including "Gone With the Wind," for which he probably should have won the award but didn't), and still others won him prestigious awards from around the world.
It's been almost 30 years since his death and yet he remains a legend of Hollywood. He is still remembered as "The Dean of Film Music" or "The maestro." More than any other single composer, Steiner was responsible for proving the effectiveness of the symphonic score at a time when Hollywood was dead-set against its use in the early '30s. Close-minded producers felt that audiences would never accept a full-blown orchestra booming out of nowhere. There had to be a "source," such as a radio on the window sill or a gypsy violinist strolling through the background while two lovers kissed. However, Steiner felt that music, properly conceived for a scene, would evoke emotional, dramatic dimensions that could make visuals work in unexpected ways.
As for the theory that music should be "unheard," Steiner once exploded: "What good is music if you don't hear it?" Steiner not only changed the industry's mind about music, but he also spearheaded the development of dramatic scoring in inventive ways. This included the perfection of the "click track," a system that allows a highly accurate method of synchronizing music to picture. Steiner needed perfection in timing because he wrote his music synched to images and action, a technique that cartoons later used comedically. From this evolved the nickname "Mickey Mousing"--termed specially for Walt Disney's cartoons and perfected to a fine art by another Warner Bros. colleague, Carl Stallings, who composed music for all the studio's cartoons, from Bugs Bunny to the Roadrunner.
Steiner was brilliant at painting images with music. He wove each evocative note to match the frame like a tight-fitting glove. He also knew when not to have music, so that after a quiet respite the thundering return of one of his themes was twice as effective.
"The Caine Mutiny" (1954), for which Steiner wrote an Oscar-nominated score unsurpassed in its use of naval and nautical motifs, was produced by Stanley Kramer. Kramer recalled how Steiner felt that any music played behind the court-martial sequence would intrude "upon the film's sense of bitter reality." And both agreed it was best not to have a single note of music for that lengthy stretch of the film's narrative.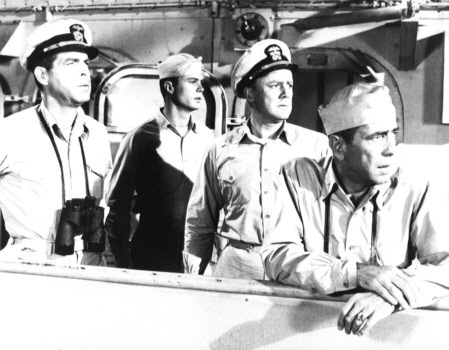 Steiner denied that he had any set system for writing his scores. "There is no Method. My attitude -- to give the film what it needs. And with me, if the picture is good, the score stands a better chance of being good. The hardest thing in scoring is knowing the location of your music. Music can slow up an action that should not be slowed up and quicken a scene that shouldn't be quickened. Knowing the difference is what makes a film composer."
In 1953, when preparing the music for "The Caine Mutiny," he revealed that he considered himself a "film doctor -- it's my function to help the picture. I can speed it up or slow it down. I can help a weak character be strong. People often forget that music composed for pictures is not a finished composition. We have to modulate away from the theme so much, to keep pace with the ever-changing images, we don't often get a chance to finish a statement in the thorough way a classical composer can."
Jack L. Warner was Steiner's boss for 155 pictures. After writing "The Charge of the Light Brigade," his first Warner Bros. effort in 1937, Steiner asked Warner: "Boss, how much music do you want?" Warner was heard to reply: "Max, for me you can start on the first frame and finish on the last." The "Light Brigade March" became just the first of a series of breathtaking pieces for action pictures, culminating with "A Distant Trumpet" in 1964.
Steiner never read scripts in advance. "I look at the picture. Then I go home and think it over. I run the picture again the next day and try to get my themes together." He did this in his Beverly Hills home, playing away for hours on his grand piano and often discarding 10 themes for each one he finally kept and used.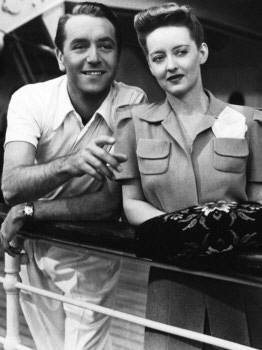 There were many who were inspired to go into pictures because of Steiner's music. Stop-motion animator Ray Harryhausen, who chose his career based on his enthusiastic response to "King Kong" and Steiner's rousing score, remembered, "Steiner's music had a thirlling and unique theatrical style that seemed to be lacking in other studios' products."
Those who worked side by side with Steiner remember him with fondness. Rudy Fehr, a Warner Bros. film editor for 40 years who worked on eight Steiner movies-- "Desperate Journey," 1942; "Watch on the Rhine," 1943; "The Conspirators," 1944; "Voice of the Turtle," 1947; "Key Largo," 1948; "Rocky Mountain," 1950 -- recalled Steiner as "an absolute perfectionist, the king of scorers. He had a flair for finding all the right moods. In every picture, the compositions enhanced the dramatic impact." And Stanley Kramer adds, "He understood theme and sub-theme and could impress those heavily on an audience."
Don Franklin, a music preparation supervisor at Warner Bros. for 40 years who worked with Steiner on such films as "Springfield Rifle," 1952; "Room for One More," 1952; "The Iron Mistress," 1952; and "The Searchers," 1956, recalled that in the recording studio Steiner "could cut bars from the music and still extend it to fit the picture exactly. And he was rigid--he could sit down and turn out a score in just a few days if there was an incredibly tight deadline facing him."
Randall Larson, author of "Musique Fantastique: A Survey of Film Music in the Fantastic Cinema" -- in which he critiques Steiner's "King Kong" score -- feels that the composer's themes "could be so delicate and personal . . . he brought the characters' feelings to life on the screen."
The late Tony Thomas, author of "Music for the Movies" and a one-time BBC interviewer who interviewed Steiner on several occasions, became a close friend of Steiner's. In 1990 he told me, "Steiner was a funny little guy, 5-foot-4, pixie-ish, with an earthy sense of humor that often included an inclination to bad puns. He wore thick glasses and was always telling funny, risque stories. It was hard to get him into a serious conversation about his music. He didn't want to discuss it away from the studio."
Franklin also remembered the "roly-poly figure who loved to have fun when he wasn't working. He was a real hellraiser." But on the recording stage he was dead serious about his music. He knew exactly what he wanted. He always did his own conducting because he felt that nobody else could get it completely right. Max was a great composer because his music had melodic structure; he wasn't just writing background droning sounds."
Steiner's music had a signature all its own, preceded by the Warner Bros. Studio fanfare he introduced in 1937 in "Tovarich" and which was repeated by all the studio's composers for years afterward. Steiner always established recurring themes for main characters and often assigned a motif to an object or an emotion. He would recycle these themes in serious and comedic ways throughout a film, which ultimately helped to tie up all the ingredients.
Steiner admitted about the potboilers. "You can have the greatest music ever written, but if the picture stinks, the score will fall down. The music will help a picture but never save it."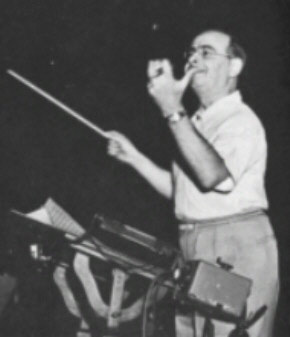 LEGENDARY FILM COMPOSER Max Steiner was a workaholic who never turned down an assignment, even if he knew the picture was less than a classic. He considered each project a challenge, and often some of his best were for middling to lousy pictures.
Nobody today remembers "The Lion and the Horse" (1952), but Steiner fans know it's one of his finest Western scores, a genre in which he excelled. "On Moonlight Bay" (1951) and "Kiss in the Dark" (1949) might now seem lightweight programmers, yet Steiner's scores for them are full of comedic surprises. Who remembers "The Lady Takes a Sailor" (1947)? But what a wonderfully funny score with its "bustling city" passages.
Steiner admitted he had an addiction to scoring, and therefore wrote for every genre. But he performed especially well with Westerns at Warner Bros. Beginning with "Gold Is Where You Find It" in 1938, he produced a body of work (including eight Errol Flynn adventures and several Gary Cooper vehicles) that were alive with the themes of Americana folk music and Civil War-inspired tunes. "Gold" was quickly followed by "Dodge City" (1939), "The Oklahoma Kid" (1939), "Santa Fe Trail" (1940) and "Virginia City" (1940).
Extravagant but pleasing themes for stagecoaches, frontier boom towns, Indian war parties, saloons and cantinas, swaggering heroes, butstling heroines, U.S. Cavalry units, westbound wagon trains, Yankees, Johnny Rebs and other Western imagery were all defined in the movies by Steiner. They evoked the spirit of the winning of the West and never failed to blend folk music into their pioneering themes. Films like "They Died With Their Boots On" (1941), "San Antonio" (1945), "Cheyenne" (1947), "Silver River" (1948), "Dallas" (1950), "Sugarfoot" (1951), "Distant Drums" (1951) and "The Charge at Feather River" (1953). The latter was Steiner's only score for a 3-D picture and features the wonderfully comedic "Guardhouse Brigade March."
As good as he was with Westerns, Steiner was not always happy doing them.
"As for Indians scalping and cowboys shooting and lots of arrows flying, you work and you hear those noisy things day and night," he once said. "And finally you hear nothing but boom boom boom boom, and all the whooping. I mean, it's an awful lot of work and a lot of grief, and then, when you get all finished, you can't hear the goddamn music."
What Steiner preferred were sentimental love stories and melodramas--especially his scores for 19 Bette Davis hankie dramas at Warner Bros. Davis, in fact, was one of Steiner's greatest fans and felt his scores for 1948's "Beyond the Forest" (with its dramatic renderings of "Chicago, Chicago"), "Dark Victory" (1939) and "The Letter" (1940) were superb.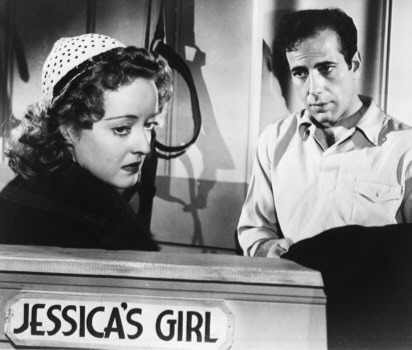 "He often improved our acting," Davis once said. "He knew more about film drama than any of us." And in knowing the full power of his music on screen, she once remarked on the set of one of her pictures, "Wait a minute! Do I walk up the stairs or does Max Steiner?"
The Wagnerian depth and melodic design of the music of Maximilian Raoul Walter Steiner, born May 10, 1888, was a result of being reared in the world of operetta and Viennese opulence built around 19th Century concert music. His father, who designed the famous Riesenrad ferris wheel in the city's Prater, on which Joseph Cotten and Orson Welles had a fateful meeting in "The Third Man," owned theaters and produced operettas; his mother, declared to be the most beautiful woman in all of Austria, ran three restaurants.
His grandfather Maximilian, after whom he was named, had discovered and encouraged Johann Strauss. By age 12, "Maxie" (as he was affectionately called by his friends all his life) was being hailed as a child prodigy for completing a four-year course at the Imperial Academy of Music in just one year. Even then he was already leading and conducting his first orchestra. And by age 15, he had written his first operetta, "Beautiful Greek Girl."
Steiner's love for story-telling is reflected in the ancedote he frequently told about the time he took "Beautiful Greek Girl" to his father.
"Naturally, since he was a producer, I thought my father would be eager to read it," Steiner recalled. "He did, and told me: 'Your operetta stinks.' So I took it to his biggest rival in Vienna, who immediately saw an opportunity to get back at my father. He gladly accepted it. I went back to my father and told him the exciting news. 'Max,' he said, 'your operetta still stinks.'"
Having trained under Gustav Mahler and Robert Fuchs, Steiner left for London in 1906 to conduct "The Merry Widow"--and stayed eight years to become the darling of London's theater scene. At the start of World War I, he was interned in England as an enemy alien, but the Duke of Westminster, one of his staunch admirers, granted him exit papers.
Steiner left for America, where he worked for the next 15 years on Broadway, arranging and orchestrating for Victor Herbert, Florenz Ziegfeld, George White, Jerome Kern and George Gershwin. In 1920, with no desire to return to his native land, Steiner became an American citizen. Once sound movies had been established in Hollywood, it was only a matter of time before he was discovered for yet another medium that would stretch his talents to the maximum.
He arrived in Hollywood on Christmas Day of 1929 to score "Sons of Guns" for RKO. He remained at that studio to do 111 music tracks. His first work of importance was "Cimarron" in 1930. At that time, composers were held in such low esteem by producers that Steiner was not even given a screen credit. Scoring was still limited to opening and closing music. The turning point--for Steiner and every other working composer in Hollywood at that time--occurred in 1932 when he asked the studio if he could provide a single reel of music for "Symphony for Six Million." Specifically he wanted to write music for a death scene involving actor Gregory Ratoff.
"It was an astounding success," Steiner recalled years later. "People ran up to the producers at the screening and wanted to know who'd written the music. Some of them were crying. They'd never heard anything like it in a movie before. It was a happy moment for all film composers."
Needless to say, he was asked to write a complete score for "Symphony for Six Million," and the way was set.
Another important score was for "King Kong" (1933), which Steiner conceived for an 80-piece orchestra. This threw RKO executives into a tither because they had ordered him to recycle old music tracks from his earlier horror thrillers ("The Monkey's Paw," 1933; "Secrets of the French Police," 1932; "The Most Dangerous Game," 1932). By not following orders, Steiner became a major factor in the giant ape's box-office success. Steiner would always maintain that "King Kong" was "made for music. It was the kind of film that allowed you to do anything and everything from weird chords and dissonances to pretty melodies." Other major successes from this period included "A Star Is Born" (1937), John Ford's "The Lost Patrol" (1934) and "The Three Musketeers" (1939).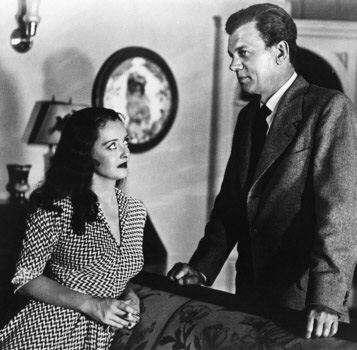 Steiner left RKO in 1936 to work for Selznick, scoring "Little Lord Fauntleroy" and "Garden of Allah" that year. The latter 135-minute score earned him his first Oscar nomination. However, Steiner was restless because Selznick produced slowly and Steiner thrived on new assignments. So the composer accepted a free-lance job at Warner Bros., "The Charge of the Light Brigade" (1937). It was there at Warner Bros. that he stayed for most of his career. He would turn out at least six scores a year and left only occasionally to freelance at Columbia ("The Violent Men," 1954), Republic ("The Last Command," 1955) and Universal-International ("Escapade in Japan," 1957).
Steiner's last score was in 1965 for a horror film, "Two on a Guillotine." It was hardly a fitting end for so distinguished a composer, especially when producer William Conrad accused Steiner of ruining the picture. (He hadn't; Conrad had achieved that without Steiner's help.)
By that time Steiner was almost blind, and nobody was eager to hire him. It was a condition that had been coming on for years. Don Franklin remembered how Steiner had prepared music sheets that were larger than normal. Almost every day at the studio, he recalled, "Max would walk down the corridor with one hand out against the wall to steady himself."
By 1965, symphonic tracks were not so much in vogue and even Steiner had to admit that movies were changing drastically. "If I had the chance," he said, "I would write my scores differently, too." He was a product of a "golden age," but by 1970 his time had come and gone. Max Steiner died two days after Christmas in 1971 at the age of 83.
At Steiner's funeral, fellow composer David Raksin eulogized: "Talent and skill and energy we (composers) still have in abundance. But the circumstances that produced the necessity for such Herculean accomplishments on Max's part can never occur again. Today one must wonder if we will ever again encounter a generation of directors and writers and producers such as those who understood enough about the power of film music and its value to them in their work to give the giants of our composers, of whom Max was the dean, the opportunity to create their miracles of evocation."
The legacy of Steiner was best summed up by a movie-music lover named Norm Ruby: "What manner of man is this, who with his music could so excitingly lift a bomber off a runway, capture the scent of magnolias, create a ballet for a Basset hound, say 'hello,' 'goodbye' and "I love you' with incredible feeling, and sometimes do it all in same reel."